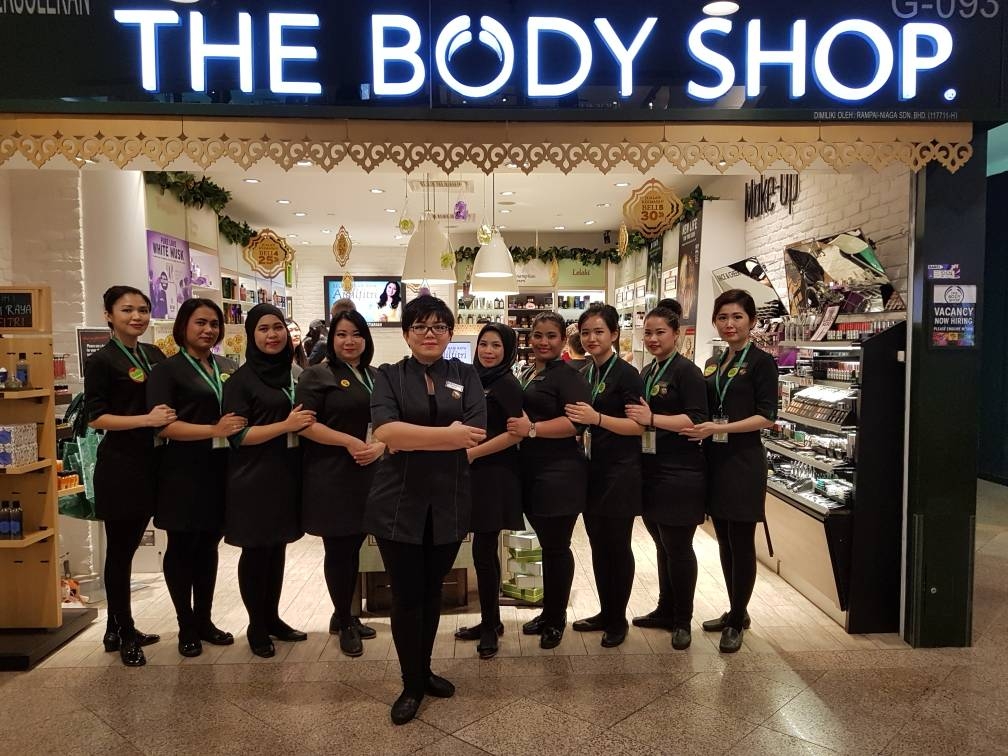 Learn New Things Everyday
We offer world-class development opportunities and a challenging work environment. That means you'll learn from the best, from leaders and colleagues to support your professional and personal growth.
Team Work
We look for people who can contribute different and unique ideas, experiences and backgrounds to the business and, most importantly, an empathy with consumers. It's those individuals working together that make The Body Shop® one of the most successful companies in the world. Individuals with the courage to be heard and seize opportunities.
Potential To Grow
Our success depends on innovation, so we encourage enterprising people to implement new ideas and use their initiative. At the same time, we offer them more room to succeed and grow, and more directions in which to pursue their careers and personal fulfillment.
Your Decision
We believe that seizing the opportunity to make a difference is more important than simply progressing up the ladder. People with this attitude and approach will find The Body Shop® challenging, inspiring and highly rewarding.
Staff Benefits
There are great opportunities in all our stores around Peninsula Malaysia. Our benefits program gives employees the flexibility to select benefits that meet their needs. We offer financial, health and welfare benefit including:
Competitive salary
Attractive commission
Healthcare coverage
Basic personal accident insurance
Paid holiday incentive trips
Product allowance
Staff product discount