COME TOGETHER, ACT TOGETHER
OUR MISSION
In light of the growing domestic abuse cases in Malaysia during this Covid19 pandemic, it was important for us to ensure that survivors receive the assistance that they may need.
During the Movement Control Order (MCO), Women's Aid Organisation (WAO) experienced a spike in inquiries to our telephone and SMS/Whatsapp hotline from individuals seeking help for domestic violence One of the most crucial services that was disrupted during the MCO was the overwhelming of the emergency responders behind 15999 Talian Kasih hotlines. As the national crisis hotline for psychosocial support services, including for domestic violence and child abuse, the hotline is oftentimes the first-place survivors go to seek assistance and critical information during crises. It is therefore critical that the hotline be operational 24-7, and that it be staffed with individuals knowledgeable on responding to gender-based violence and child abuse, as well as equipped to handle inquiries at least in the four major languages. The hotline should also have the capacity to refer individuals to support services in other languages as needed.
Thus, it was key for us to share WAO's hotline number, and create awareness on how others could also help survivors be safe.
Our intention is to channel funds collected from a portion of our sales during November to December to assist WAO in their work towards ending domestic violence in Malaysia.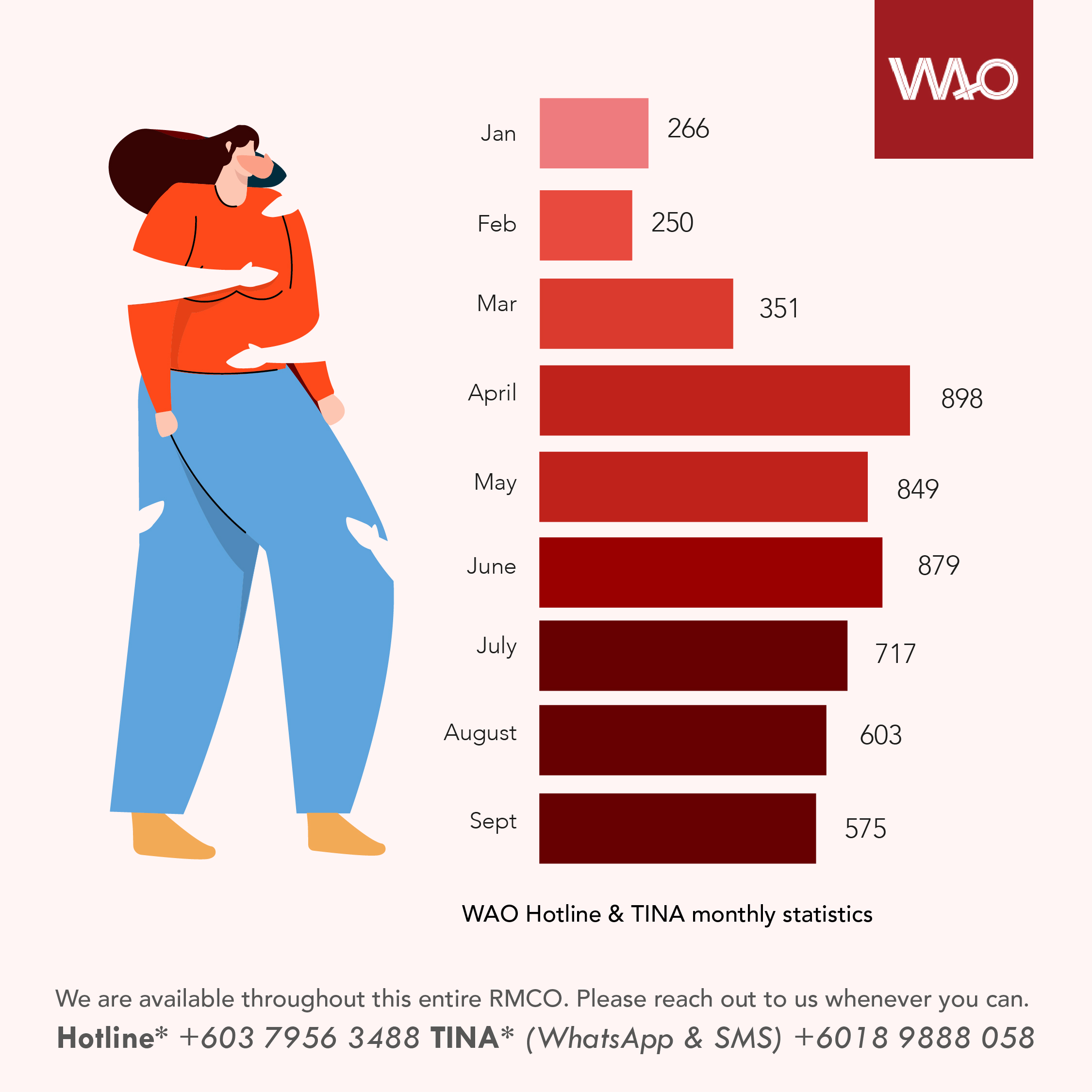 ---
How to support
With every purchase at The Body Shop, 10 sen will be donated to Women's Aid Organisation. You can support by making your purchase in-store, online, through our Click & Collect & Call & Collect service or via any of our Facebook Live session.
This fund-raising effort runs from 1st November to 31st December, 2020.
Support Campaign
---
About Women's Aid Organisation
WOMEN'S AID ORGANISATION (WAO) is a non-governmental organisation at the forefront of women and child rights in Malaysia. Established in August 1982 by a group of dedicated volunteers, WAO had set up Malaysia's first women's shelter specifically for survivors of domestic abuse from the generous donation of Tun Tan Siew Sin. As gender-based violence became increasingly prevalent, WAO had risen to the challenge to provide essential services that would meet the needs of survivors. Women's Aid Organisation has 4 operations: The Women's Refuge, the Child Care Centre and the Third Centre (Main Office) and the Child Activity Centre.
This fund-raising effort runs from 1st November to 31st December, 2020.
WAO SERVICES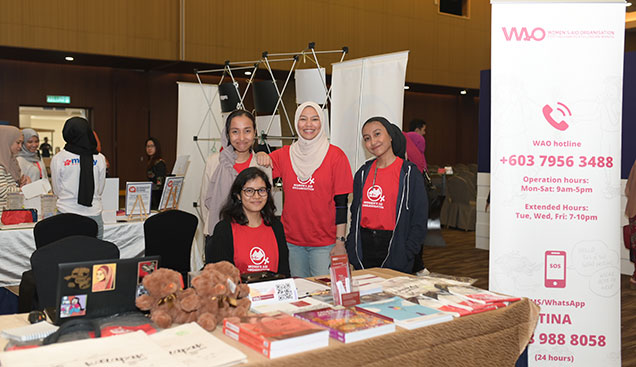 WAO provides the following complimentary services for women and child survivors of genderbased violence within the Women's Refuge:
• Crisis Intervention Hotline and Text Service
• Social Work and Case Management
• Psychosocial Support - Crisis Counselling and Group Therapy
• Child Therapy with Play
• Legal Aid and Watching Brief
• Medical Aid
• Shelter
• Child Education and Entertainment Programmes
• Women Empowerment and Sustainability Programmes
---
How to Reach Out for Help
Think I Need Aid (TINA) Text SMS/WhatsApp Service was developed to support women who are unable to call directly for help. Texting via SMS and WhatsApp has become a norm in society for communication. Not only is texting something that can be done from anywhere in the home, it is also non-verbal and silent. Survivors have texted TINA for help by seeking advice and to document and send pictures of injuries as well as recording voice notes of real time ongoing abuse.
Text SMS/Whatsapp TINA: +6018 988 8058
WAO HOTLINE Service is the call support centre for women who are in need of advice, seekinglegal information and for those requiring psychosocial support. Our Hotline service is recorded for quality assurance and managed by volunteer Crisis Support Officers, who are trained in dealing with telephone crisis interventions and providing accurate and informative support required by callers.
WAO HOTLINE: 03-7956 3488
Other Crisis Support Services WAO provides women and children are through social media platforms, such as Facebook, Instagram and Twitter, emails and referrals from the police or social welfare department (JKM).
Email WAO: info@wao.org.my
Facebook: Women's Aid Organisation / @womens.aid.org
Instagram and Twitter: @womensaidorg